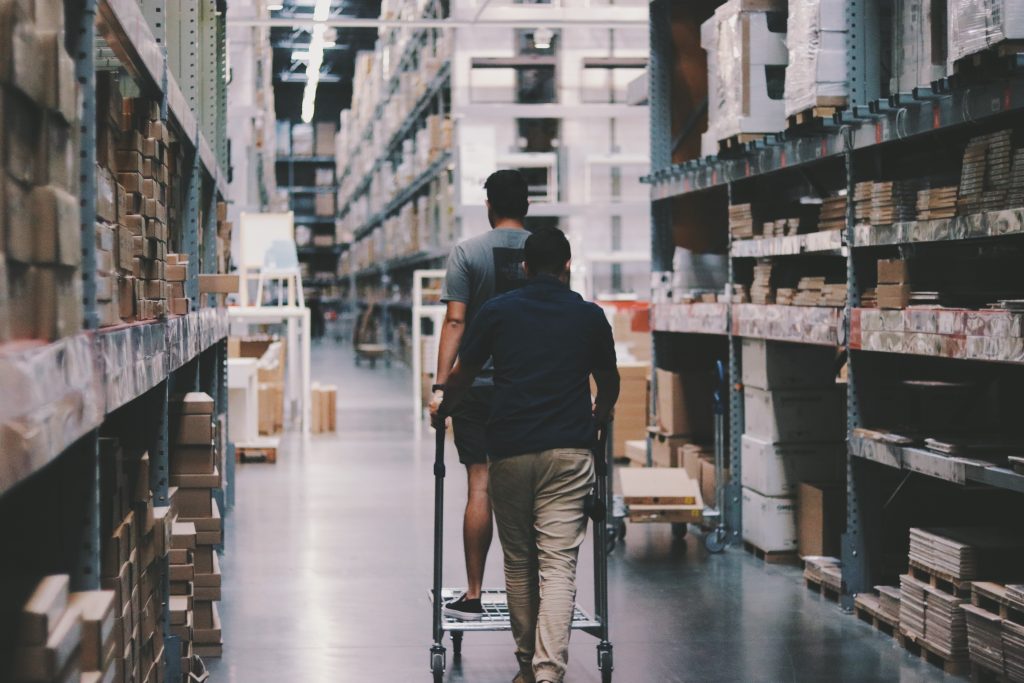 When it comes to Shopify dropshipping business, BestDealer (BD) is one of the best third-party platforms. For that reason, it's user-friendly, with a wide range of features. BD is perfect for entrepreneurs who want to take their dropshipping business to the next level.
Setting up a Shopify store is a half-step battle. The key to success is finding hot-selling products, driving traffic into your store, and converting traffic into sales. BD helps you with product sourcing, custom branding, and more.
In this blog post, we'll discuss ten tips leading to your success in the dropshipping journey.
What Every Dropshipping Entrepreneur Needs to Know
Everyone can set up a dropshipping store, but a few make their way to success. The reason is that most people need to take their time to create a standing-out store. And they need more patience. Don't think that you start earning immediately after your store is up.
Before you start making a significant profit, there is a lot to do. First, avoid shortcuts when creating a Shopify dropshipping store. Shortcuts make you skip essential aspects that determine a winning site.
Also, if you're new to dropshipping, try selling different products. Selling various products allows you to define the niche that sells the most. Below are some of the listed ten tips for dropshipping success:
Choose the right dropshipping supplier
Don't go for products with low-profit margins
Create discounts and offers
Monitor what your competitors are doing
Choose a platform that fits your store
Order product samples from your store
Ensure your store has a contact page
Clarify your shipping times
Accept multiple payment options
Market your products and services
Choose the Right Dropshipping Supplier
When the store starts making sales, the supplier must always be able to supply the product. Choosing the right supplier may lead to a sufficient supply of items, positively influencing your Shopify dropshipping business.
With BestDealer, you'll get products from the most available suppliers; your store will always have products to sell. The supplier determines the quality of the products in your Shopify store—only source products from suppliers after conducting proper research about them.
Don't Go for Products with Low-Profit Margins
Products with low-profit margins make you lose a lot as a drop shipper. Dropshipping isn't a smooth journey, especially during refunds and returns issues. You may find that when you choose products with low profits, the returns may consume your funds.
So it is always a good idea to go for products that leave you behind with a lot of profit, even after deducting the shipping fee. For example, if you buy a product for $10 and sell it for $40, you'll get a $30 profit.
Even after covering a $5 shipping fee for the customer, you remain with a $25 profit. You'll make a remarkable amount of money when your store receives hundreds of orders daily. Ensure the supplier provides you with high-quality products at a lower price.
Create Discount and Offers
Creating amazing deals and offers drive people to your store. It's a perfect way to attract significant traffic that may increase sales. Nowadays, people buy online based on how they feel they are saving.
You can create an offer that makes the buyers feel the need for urgency. Tell the customers in your ads the duration of the discount. For example, "buy this product and get a discount of 50$ off that lasts 24 hours."
Motivate that customer to pull that credit card out. Create enticing offers or bundle the products together with a significant discount if you want to increase sales.
Monitor What Competitors Are Doing
A competitive environment indicates that a particular niche is profitable. Monitor what the other entrepreneurs do and devise a strategy to stand out. Observe their blog articles, social media, and their store.
Keeping an eye on your competitors helps you to identify your target market. You can assess what works well in your niche and what drives consumers. Know the competitors' weaknesses and strengths to ensure your store makes more impact than theirs.
Choose Third-Party Platforms That Fit Your Store
Your Shopify dropshipping business needs a perfect third-party platform to integrate with the store. BestDealer, the all-in-one solution, makes your dropshipping life simple. You can quickly source trending products, get a legit supplier and custom branding services, and automate your order fulfillment process.
The platform you choose determines the run of your business. Feel free to join BestDealer and enjoy excellent services. When your store gets busy, you'll need a helper to aid your store with order fulfillment processes.
Order Products Samples from Your Store
Ordering a sample is the best thing, especially when you are new to dropshipping or trying new products. You'll judge the first-hand feel and examine the customer experience.
Order samples enable you to assess the supplier's delivery time and packaging. Therefore, it'll make you identify the problem and improve the store's services. If you're unsatisfied with what you receive, change the supplier to avoid hurting your brand.
Also, handling the products enables you to create unique videos and pictures that are helpful in marketing. Order your sample product to ensure your store provides quality products.
Ensure Your Stores Has a Contact Page
Some customers reach out to the seller before they buy the product. Ensure you keep a close connection with your customers to make them feel safe and secure before they spend their money.
Always find a way to answer every customer. If you are busy, consider hiring a virtual assistant to help you. The more you answer the customers' queries, the more you build a relationship with them.
Clarify Your Shipping Times
Let the customer know the days to expect the product. Clarifying shipping times enable you to avoid disputes with impatient customers. Many customers buy from online stores that offer certainty in delivery time. Offer order tracking information to the customer to enhance their buying experience.
Accept Multiple Payment Options
Ensure the customer with other payment options gets the products. Don't restrict your store from receiving orders due to limited payment methods. Multiple payment gateways reduce customers from abandoning carts.
Familiar payment options such as PayPal assure the customer of security. Many people trust PayPal, and it does not limit your global customers.
Market Your Stores Products and Services
Starting a Shopify dropshipping business is a simple step. However, getting sales requires a great marketing strategy. You can try Facebook ads, Email marketing, and SEO blogs to increase traffic to your store.
Consider Facebook paid ads to help you reach your store to a vast audience. You can try SEO (Search Engine Optimization) content when reaching out to many people for a long time. When you create blogs that help the readers, they may click on the links that land them in your store.
Dropshipping is Simple with the Right Tips at Hand
Shopify dropshipping business is beneficial, especially with the right tool. Avoid cutting corners and follow the helpful information mentioned above to succeed in your dropshipping journey.
The tips help you reap the fruits of owning an online store. Invest in the best dropshipping platform and take your business to a pro level.